Friday Flyer - March 24, 2023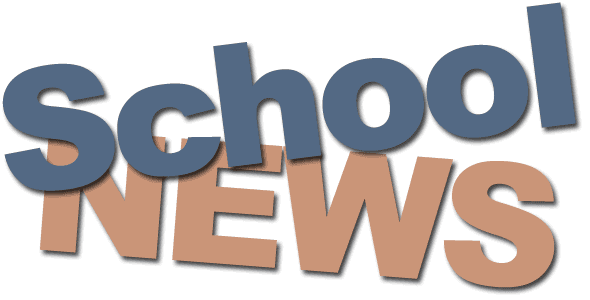 Friday Flyer - March 24, 2023
Upcoming Events:
Through April - MMCA PTA Fundraiser with FunBox (see article below)

3/26 @ 11:59 p.m. - ordering deadline for breakfast / lunch for week of 4/3/23 (Reminder- Sunday-based deadline from Revolution Foods)

3/27 - Garden Workday, 2:00p

3/27 - MMCA Board of Directors March Meeting (agenda here)

3/28 - Girls' VB home vs. Gateway, 3:45p

3/30 - Girls' VB home vs. JAA Lincoln, 3:45p

3/31 - Free Dress Day

3/31 - LAST DAY TO PRE-ORDER OUR YEARBOOK!

4/3 - 4/ 10 - NO SCHOOL (Spring Break)
Spring 2023 After School Club Sign-ups open NOW We've got a few spots available in some of our Spring clubs. Informational flyers about each club available via links below: Mondays (2nd-8th graders): Boardgames Club (1 spot left) Tuesdays (2nd-4th graders): Basketball Club (4 spots left) Fridays (2nd-8th graders): Karate Club (full) Fridays (1st-3rd graders): Modern Mustangs (6 spots left) Online Yearbook Ordering Deadline is 3/31!!! Each year, our parent volunteer led Yearbook Committee, in partnership with Jostens, produces a GREAT yearbook for the students commemorating the school year. Order link for our yearbook at $35 at this link: https://jostensyearbooks.com/?REF=A01106053. Please retain a copy of your payment for proof of purchase. DEADLINE IS NEXT FRIDAY, 3/31/23! There will be a limited number available the last week of school on a first-come first-served basis. 8th Grade Dedications for the Yearbook: We are requesting 2 photos from the family of each of our 8th graders for 8th grade dedications. One being a picture of them as an infant/young child and the other a current favorite photo, along with a short paragraph about your child. Email your pictures to mmcayb@gmail.com. JPEG, TIFF & PNG (no compressed files), please include your student's name and classroom in the email GARDEN HELP NEEDED! Weather permitting, we have a Garden Workday scheduled for Monday after school. Additionally, the MMCA Garden could really use some help! We are in need of a parent to implement the monthly garden lessons for the Garden Docents. You do not need experience with creating or implementing lessons as most are already done for you and Kristin Thomas will train and support you every step of the way. If you have any questions or are interested, please contact Kristin Thomas at kthomas@mmcharter.org.
Garden Fundraiser!
The MMCA Garden is hosting a fundraiser where you can purchase vegetable and flower seeds and 20% of the profit benefits the school garden. The fundraiser code is: FR9TR and the website is reneesgarden.com. The fundraiser will continue through December 31, 2023. Thank you for your support and hope you enjoy your seed purchase!
MMCA PTA FunBox Fundraiser
Our friends with Snowie King have opened up "FunBox" at Galleria! They're willing to do an opening fundraiser with our school through April - see flyer below.