Friday Flyer - August 19, 2022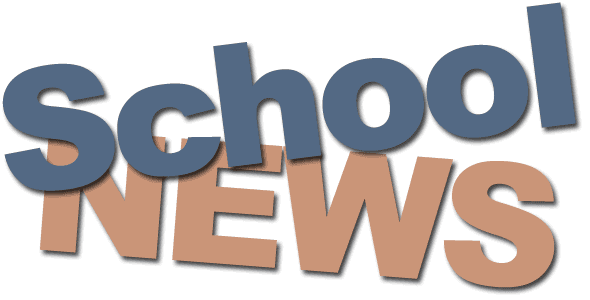 Friday Flyer August 19, 2022
Upcoming Events:
2022-2023 MMCA Parent Orientation Handbook link

8/22 - 1:50p Monday dismissal

8/22 @ 11:59 p.m. - ordering deadline for breakfast / lunch for week of 8/29

8/22 August MMCA Board of Directors meeting, 5:30p Conference Room
We had a GREAT first week of school! Thank you to all of the families that attended our New Parent Information Night / Back to School Night last night!
Bell Schedule Reminders / Heads ups
Next week will be our first full 'normal' week of school. Our typical bell schedule is:
Preschool: 8:15a-1:45p
All K-8th Classes: 8:30a-1:50p MONDAYS ONLY
Kindergarten: 8:30a - 2:00p Tuesday - Friday
1st-8th: 8:30a - 3:10p Tuesday - Friday
Recess / Lunch Schedule for K-8th Grade:
Recess Lunch
11:10a-11:35a K-1
11:35a-12:00p 2--3 K-1
12:00p-12:25p 4--5 2--3
12:25p-12:50p 6--8 4--5
12:50p-1:15p 6--8
Volunteer Recruiting
Over the next several weeks, we're going to be recruiting parent volunteers for a LOT of different positions. Here are some of the spots we're starting to recruit for, including the contact person's name and email address:
Position:Contact:Email:PTA-relatedCrystal Schubertthecrystaldish@gmail.com After School Club LeadersRay Baldonaderbaldonade@mmcharter.org MMCA GardenKristin Thomaskthomas@mmcharter.org MMCA WatchDOGS LeaderBrent Boothbybrent@mmcharter.org MMCA Street Sign changerCynthia Browncbrown@mmcharter.org MMCA Yearbook CommitteeCynthia Browncbrown@mmcharter.org
Girls' Basketball Tryouts NEXT WEEK!
Tryouts will be next Wednesday & Thursday, 8/24 & 8/25, from 3:20p-4:50p. Tryouts are open to ANY 5th, 6th, 7th or 8th grade girl. A sign up sheet has been posted in the Gym. First game is Sept. 8th!
Heads up: Flag Football Signups will be posted NEXT WEEK, tryouts will be the following week (dates/times TBD)!
Flag Football tryouts will be open to 5th - 8th grade students.
MMCA Spiritwear! - SOCKS
https://www.sockconcepts.com/products/maria-montessori-socks