Thursday Flyer - September 8, 2022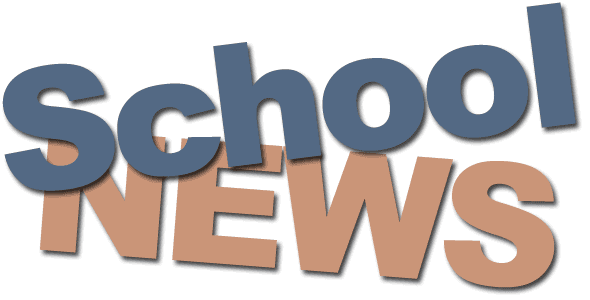 Thursday Flyer September 8, 2022
Upcoming Events:
9/12 @ 11:59 p.m. - ordering deadline for breakfast / lunch for week of 9/12

9/12 - Flag FB practice after school

9/13 - Girls' BB @ WSCA, 3:45p

9/14 - Cross Country practice after school

9/15 - Girls' BB @ JAA Lincoln, 3:45p
WatchDOGS
THANK YOU to all of the dads who joined us for donuts yesterday to kick off this year's WatchDOGS program this Fall! The initial WatchDOGS calendar will be September - December based. We'll have another event in January for the January - May sign-ups. If you weren't able to make the breakfast and would still like to be a WatchDOG, our electronic calendar sign up is linked HERE. Monday WatchDOGS shifts are 8:30a-1:45p; Tuesday-Friday shifts are 8:30a - 3:00p.
Cross Country Sign Ups Posted; first practice after school next Monday
Cross Country sign ups were posted on Wednesday.
AQI, Heat updates
I've had some questions from new parents regarding how we as a school will handle poor air quality or extreme heat.
Air Quality: Schools within Placer County follow the same table with regards to air quality and activities restriction / modification:
We regularly monitor the AQI levels in our neighborhood, and will adjust activities accordingly based on the chart above.
Heat: We're going to be following CDPH's interim guidance regarding extreme heat (recent example: We postponed Tuesday's Flag FB tryouts, had them yesterday, and will move them into the Gym today based on each days' heat index at practice time).
Student Medications
If your child requires medications to be given at school, please make sure to fill out the Medication Order and Parent Release Form filled out and signed by the physician. Form available HERE. Bring both to the office. We currently have some medication forms but no medications have been brought in.
Waitlist Update
We're still in the process of making some Waiting List calls to fill our limited remaining K-8th grade spots. In an effort to keep our grade levels balanced, at this point in particular we are looking for a few more 3rd grade girls and 5th grade boys. If you happen to know a family that fits this and you think they'd be a good fit at our school, encourage them to submit an application to our Waiting List, available on our website here.
Volunteer Recruiting
Over the next several weeks, we're going to be recruiting parent volunteers for a LOT of different positions. Here are some of the spots we're starting to recruit for, including the contact person's name and email address:
MMCA Spiritwear! - SOCKS
https://www.sockconcepts.com/products/maria-montessori-socks