Thursday Flyer - September 29, 2022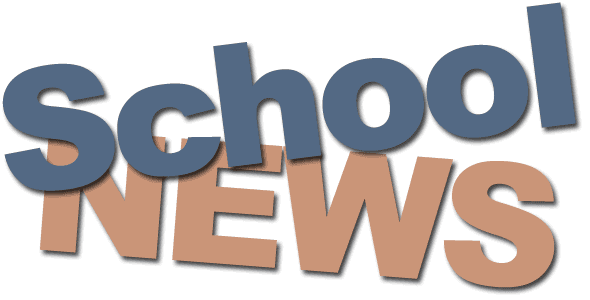 Thursday Flyer - September 29, 2022
Upcoming Events:
9/29 - LAST DAY to sign-up for Goal Setting Conferences for Next Week! sign up link HERE

9/29 & 9/30 - MMCA PTA Penny Wars Fundraiser

9/29 - 10/14 - Mosquito Fire SPCA Drive

9/30 - Star Wars themed Free Dress Day

10/3 @ 11:59 p.m. - ordering deadline for breakfast / lunch for week of 10/10

10/3 - 10/5 - MINIMUM DAYS, 12:00p DISMISSAL (Goal setting conferences)

10/3 - Girls' BB @ Bowman, 3:45p

10/4 - Girls' BB HOME vs. Colfax, 3:45p

10/5 - Girls' BB HOME vs. WSCA, 4:00p

10/5 - Flag Football HOME vs. Gateway, 3:30p

10/6 & 10/7 - NO SCHOOL (Fall Break)
We're having a Star Wars themed free dress day tomorrow!
Scholastic Book Fair Volunteer Sign-ups & e-wallets
WE NEED MORE VOLUNTEERS FOR OUR BOOK FAIR!!! During our Fall Goal Setting Conferences next week, we are going to be hosting a Fall Scholastic Book Fair. We need parent volunteers to help make this happen. Please check out this SignUpGenius link to see available time slots for volunteering. Questions about the Book Fair? Please contact Mr. Baldonade at rbaldonade@mmcharter.org.
Heads up: One option for payments at the Book Fair are Scholastic's new 'e-wallet' system, information for which is in the links below:
About E-wallet: https://bookfairs.scholastic.com/content/fairs/articles/ewallet.html
To set-up E-wallet: https://bookfairs.scholastic.com/bf/mariamontessoricharteracad1
Attendance
It is crucial to try to have your students at school everyday to help them stay on track with their academic success. Poor attendance can cause too much loss of learning in class. This will ultimately impact your student's academic achievements and MMCA's finances that fund our academic and extracurricular programs. We understand that some absences are unavoidable. If it is necessary for your student to miss three or more days of school, you are welcome to request an Independent Study through our office or by emailing Mrs. Johnson at bjohnson@mmcharter.org. We encourage families to try to line up family vacations with our school calendar.
Confidential Income Survey Update
Thank you to all the parents that have filled out the Annual Income Survey! If you haven't filled one out yet, please do so. Didn't see the personalized email link to the survey? Please contact Mr. B at brent@mmcharter.org and he can send you a link.
Waitlist Update
We're still in the process of making some Waiting List calls to fill our limited remaining K-8th grade spots. In an effort to keep our grade levels balanced, at this point in particular we are looking for a few more 3rd grade girls and 5th grade boys. If you happen to know a family that fits this and you think they'd be a good fit at our school, encourage them to submit an application to our Waiting List, available on our website here.
Data Confirmation
Please login to the AERIES Parent Portal and complete the data confirmation process (e.g., updating emergency contacts on the electronic emergency card for your child(ren)).
Housing Questionnaire
A new requirement from the state of California this year is that all schools offer their families a Housing Questionnaire that lets people know about possible areas of school-related support for students that are in homeless situations. For this year, access to this survey is now available HERE. In future years, we will make this survey part of the registration and/or data confirmation process within AERIES. If any family has any questions about this survey, please contact Mr. Boothby at brent@mmcharter.org.