Friday Flyer - January 13, 2023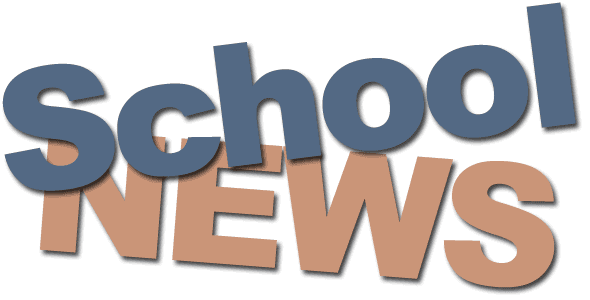 Friday Flyer - January 13, 2023
Upcoming Events:
The 2023-2024 School Calendar (linked HERE)

NO SCHOOL Monday, 1/16/23 (MLK Jr. Holiday)

Boys' Basketball Game HOME vs. JAA Lincoln, JV @ 3:45p, VAR after JV

1/18/23 - SAVE THE DATE! WatchDOGS Winter Sign Ups Pizza Party 5:15p

1/27/23 - MMCA 6/7/8th grade dance, 6-8:00p (see poster below with RSVP link at end of Flyer)
MMCA has been designated as a 'California Distinguished School'! During Winter Break, the state of California announced that MMCA has been designated as a "California Distinguished School"! The California DS Program recognizes schools that demonstrate exemplary achievement. A big shout out to all of our staff and students who made this happen - great job!
Heads up: WatchDOGS Winter/Spring Sign Ups Pizza party next week!
We're looking forward to continuing our WatchDOGS program this Winter! We're going to do a 'Pizza with Dads' Event on Wednesday afternoon, 1/18/23 from 5:15p-5:45p to reintroduce the program to our community and start the signups process for this Winter/Spring. An opportunity for free pizza/drinks for dads and their MMCA students, and attendees get the 'first dibs' on the Winter/Spring spots. Please take a moment and RSVP HERE so that we know how much pizza to order.
ELO-P and our Before / Afterschool Care Program
Recently, California has added a requirement that schools make available to students the opportunity to be at school for at least (9) hours per day, as well as provide opportunities to be at school during extended breaks. This requirement will be known as the 'Expanded Learning Opportunity Program, or ELO-P'. While the new mandate is now in place, the funding received is based on school size, so for our school the funding provided is somewhat limited.
Beginning in 2023, we will be using our ELO-P funding to provide FREE child care within our Before/Afterschool Program and our MMCA Summer Camp Program for students that are eligible. For students that are not eligible, we will continue to provide these services on a paid fee basis.
Who will be eligible for free enrollment in our Before/Afterschool and Summer Camp programs?
Student Eligibility for free ELO-P based Enrollment in the MMCA Before/After School Care Program and/or free ELO-P based Enrollment in MMCA's Summer Camp Program:
Elementary-aged students enrolled in MMCA.

Students eligible for free or reduced-price lunch. Applications for free/reduced meals can be found HERE.

Students classified as Foster Youth.

Students experiencing homelessness.
If you have any questions about ELO-P based eligibility for free enrollment within these programs, please contact Mr. Boothby at brent@mmcharter.org. If you have any questions about our Before/After School Care program, please contact program director Ray Baldonade at rbaldonade@mmcharter.org.
COVID-19 Update
Cumulative Case count (since 1st day of school): (21)
Cases within the last week: (0)
COVID-19 rapid read antigen tests available
The state has provided us COVID tests for +/- all of our students and staff. If you'd like a free COVID test, please feel free to stop by the front office and pick one up.
MMCA Middle School Dance Coming up!!!
RSVP link HERE.